04 juin 2009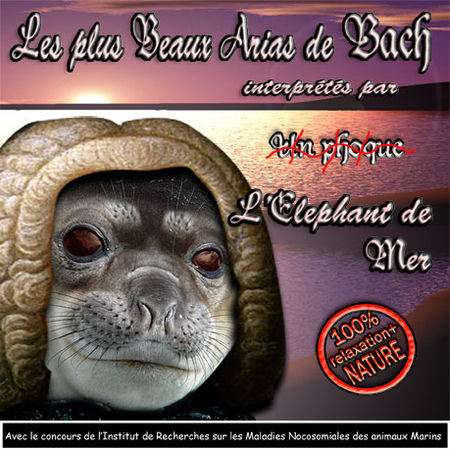 CLICK ON THE PLAYER TO HEAR KROTTY SINGING BACH !
YOU WANT MORE OF KROTTY ?
NOW HEAR THE MUSIC KROTTY HAVE IN MIND !
NO YOU'RE NOT DREAMING ! IT'S FREE RELAXATION
FOR YOU !
FOR THE FIRST TIME A SEAL ELEPHANT SING FOR
YOU THE VERY BEST OF CLASSICAL MUSIC !
***
KROTTY THE SEAL ELEPHANT
WILL TURN YOU
(a simple firm employee) INTO A
POWERFUL BUDDAH
ABLE TO CONQUEER THE
WHOLE FINANCIAL MARKET
throughout the POWER of MEDITATION !
DON'T BE ONE OF THOSE WHO ARE LEFT BEHIND :
MEDITATE and WIN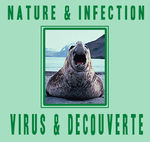 DON'T ACT LIKE A DUMB SHIT !
JUST CLICK ON THE PIC AND READ
SO WHAT ARE YOU WAITING?
YOU SHOULD ALREADY HAVE THE
DAMN CD AND MEDITATE THE S***
OUT OF YOU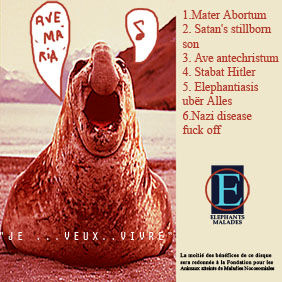 06 octobre 2008